NATUROPATHY
Naturopathic Medicine: Holistic, Gentle, Safe, Effective, Natural Health Care
Taking Charge
ProActive Health Care – Taking Charge of Your Health
Natural Health Care for the Whole Family
Click here for the latest Spotify interview with Dr. Laura Futterman and Alina Rendina
Health and Vitality are the Natural State of your body and mind. You have an inherent, intelligent, inborn self-healing capacity that can be harnessed to return you to health and well-being. This is the purpose of natural medicine, and this is Dr. Futterman's goal with each and every patient.
Dr. Futterman uses the full range of natural medicines: Diet and Nutrition to make sure your body and mind are well-nourished; Herbal medicines to help balance and protect you, as well as to treat infections and pain; Homeopathic remedies and Flower essences to help address your unique concerns and to balance the mental-emotional aspect of wellness to address both physical pain and to help create the physical balance necessary for optimal health. They will customize a natural treatment plan to address your concerns, and work with you to fit it into your busy lifestyle.
Now patients can order online! Please email Dr.Futterman at scnh.info@gmail.com for your access code.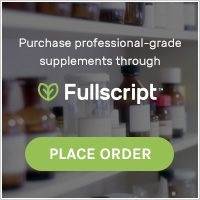 WHAT IS HEALY?
Healy is the newest invention in healthcare.
It is a wearable holistic wellness device used to balance the body's energetic field and activate your self-healing capacity.
It has medical as well as non medical applications that use individualized frequencies to help balance your mind and body and to relieve stress. Frequency therapy restores cells in the body using specific micro currents for your health, vitality and overall well-being.
If you have questions about our practice, or natural therapies for your particular condition, we hope you'll contact us. We're happy to be of service to you.
Have a great day!
Selected Best of Stamford 2020
Josie W,
New Canaan, Ct
Dr. Futterman is a truly remarkable health specialist. My initial visit with her was over ten years ago, when I was experiencing bad headaches. After following her dietary recommendations I have been headache- free ever since. She is my go-to doctor for any type of nutritional advice. She is very informative and extremely helpful in her knowledge of naturopathic medicine. She has taught me valuable health practices which I have also implemented in my family's diets and daily routines. I will continue to see Dr. Futterman for years to come, and I will certainly recommend her to family members and friends.
Carly D.
Norwalk, CT
Dr. Futterman has completely changed my life. When I first went to Dr. Futterman I was in pain virtually every minute of the day in some part of my body. My mental health was less than great and I really needed a life raft, and she was that raft. Together we tackled my late stage Lyme, Bartonella, and Babesia and she has done what I always thought to be impossible; she has enabled me to live a normal, happy life. I am near the finish line of my treatment I feel incredibly lucky to have found her. She is one of the most caring, funny, and smart people I know. Thank you Dr. Futterman for all you do and for being my partner in crime against Lyme
Sunny T.
Danbury, CT
After an agonizing and frustrating 6-month health crisis in which I've visited 25 different doctors and specialists, including 2 trips to the ER, Dr. Futterman quickly and easily diagnosed me with Lyme disease. At that point, I wasn't able to eat, sleep and was barely walking. Dr. Futterman started me on a gentle but thorough and very effective treatment protocol, and I slowly began to recover. As I continue my treatment and get stronger and healthier, I firmly believe that Dr. Futterman has brought me back to health, and I look forward to feeling even better. She is really attentive, caring and dedicated to healing, and I can't ever thank her enough.
Get in Touch
scnh.info@gmail.com
111 High Ridge Rd, Stamford, CT 06905
Tel: 203-325-3535
Fax: 203-871-3744